Words and Images from the Mind of Adam Blatner
Fruit of the Soul
Originally posted on May 4, 2013
I like mandalas, and this one by Leslie Kell titled "Fruit of the Soul" appeared on the cover of a little magazine titled Austin All Natural in August, 2012.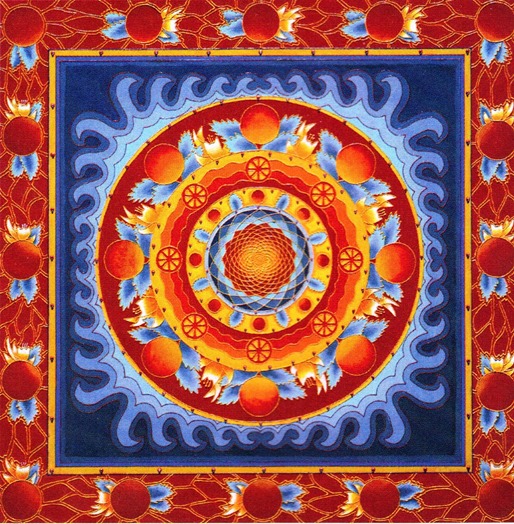 The lower figure shows an enlarged view of the center of this piece.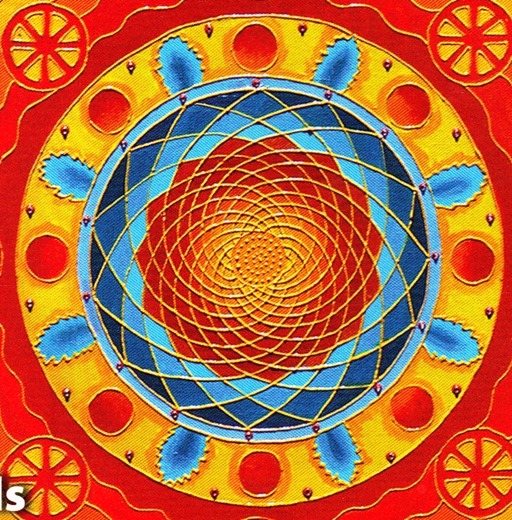 Lovely, and I want to acknowledge Ms? Kell as one of many who have discovered that working in the form of mandalas constitutes a not-insignificant art form. I do this without color, mostly, and I fear in a far less precise fashion. Yet I do introduce more spontaneous elements that give my own work a certain flavor.