Words and Images from the Mind of Adam Blatner
About Adam Blatner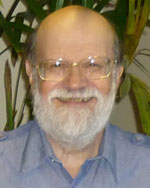 Adam Blatner passed away in 2021 (read his obituary here). The biography below is in his own words.
Adam Blatner is a multi-faceted fellow: amateur philosopher, contemplateur of contemporary cultural trends, confabulator (i.e., one who at times brazenly makes stuff up, like the word "contemplateur" — meaning one who thinks about stuff), playful part-elf, promoter of imagination as well as more rational modes of thought, and so forth.
Professionally he is a retired mainstream psychiatrist (M.D.) who still thinks about the nature of psychotherapy and what it might take to heal folks. More, he's become interested in prevention through education, through teaching "psychological literacy," and he's been presenting at both professional conferences and at a lifelong learning program in his own locale (Georgetown, Texas).
Adam also is an internationally-recognized author of books about psychodrama, a complex of role-playing-like tools and concepts that can be used to amplify the nature of communications, and applied to enhance the effectiveness of therapy, education, and other forms of applied drama. (Recently he edited and had published an anthology, Interactive and Improvisational Drama!)
(More about Adam's professional background and interests may be found here.)
(This morning, he thought of identifying himself as a "depth-socio-psychologist," — or maybe a "depth sociatrist" or a "psychosocio-analyst" — just trying to make up a term to describe one who thinks about the fundamental assumptions and dynamics of the human mind in conjunction with the socio-cultural matrix. The point here is that a good part of what is mistaken, immature, and illusory in people's minds is there because the whole culture is in a state of very incomplete maturation! So we need to understand and constructively critique what passes for "common sense" and develop understandings that are more in keeping with the advance of knowledge. Then we need to advance our knowledge more. 🙂 )
(To balance the need for the cultivation of a more systematic capacity for critical thinking, Adam also wants to promote mental flexibility, an integration of imagination, intuition, playfulness, improvisation, physical vitality, expressiveness, emotionality, and spiritual inspiration. Hey, any progress we can make on these frontiers is, well, progress.)
Professional version: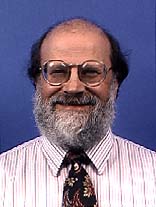 Adam Blatner, M.D., T.E.P., is the only certified trainer of psychodrama in the United States who is also a psychiatrist, and, indeed, a Life Fellow of the American Psychiatric Association. Doubly Board Certified in Adult and Child/Adolescent Psychiatry, Dr. Blatner has retired from active clinical practice and instead devotes himself to writing and teaching about "Psychological Literacy," seeking to foster a higher level of social and emotional skills in the population as his contribution to mental hygiene. In the field of psychodrama, Dr. Blatner was the recipient of the field's highest "J. L. Moreno Award" for lifetime service. He's the author of three of the most widely used books on the subject, as well as numerous articles and chapters and books.