Words and Images from the Mind of Adam Blatner
A Cosmic Compass
Originally posted on January 14, 2013
For those of you who lose your way, perhaps this may help. It is a cosmic compass. Actually, it may not help much, because "direction" is such as 3-dimensional… well, dimension? Realm? (But the true cosmos, you know, is very multi-dimensional and includes, for example, dreams.) But the point in the symbolism below is really, well, depends on which way you want to go.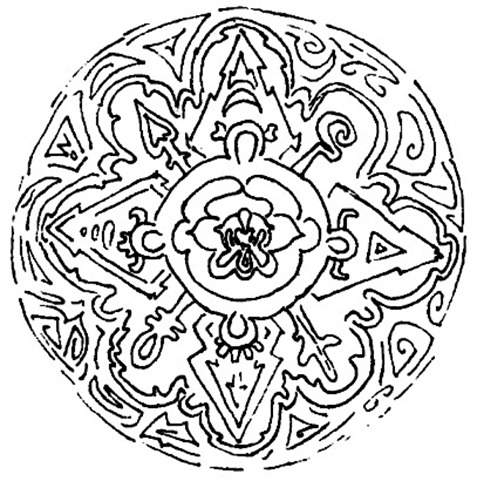 Hm, that's not much of an answer, but it does speak to another thing I've been thinking about, which is what paradigm-shifts in basic world-view are happening all around us lately. It's hard to see because we're so locked into our own world-view. What occurs to me is that the interactional nature of many aspects of reality—i.e., depends on what interests you, what you're looking for, what you will accept as a plausible response, does not lie outside of you as an objective truth, but actually ultimate truth means this: "Depends on what you want."
I know, that puts too much responsibility on each individual. Perhaps that's what some intellectuals a century ago meant by "existential angst." It also partakes somewhat in the postmodern turn in philosophy that so many people feel entitled to be angry towards. But there it is.