Words and Images from the Mind of Adam Blatner
I Lived in Paradise
Originally posted on February 28, 2016
Well, it was paradise to us. I had several karmic challenges, but I was also given an idyllic childhood in many ways. I know, lots of kids idealize their home, and lots don't. But I just want to note my home on the map, so as not to take it for granted.
We had a nice home. But the best part of my home was the back yard and the way it backed up to the prop lot of the Pan-Pacific Theatre. We lived in Los Angeles at the eastern edge of Beverly Hills, near Beverly Boulevard half-way between Fairfax Avenue and La Brea.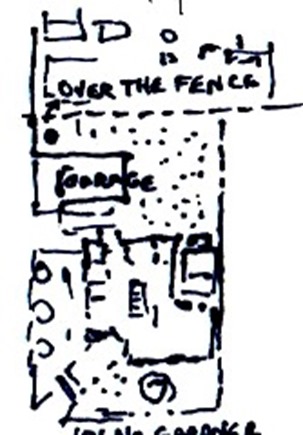 Our home backed up to what might seem like a paradise for boys. I mentioned the prop-lot, which we called "the Boxes." They were piled up platforms for the viewer's seats for the Ice Capades, and they were laid across steel structures that, when piled up, made the neatest hiding places. Neat in the sense of very good, not in the sense of goodness. Ah, how language changes!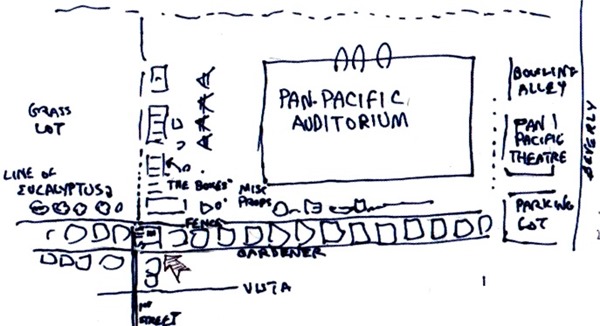 But beyond the Boxes and the Pan Pacific Auditorium were the Hollywood Baseball Park, big ol' gravel parking lots designed of course for parking, which was useful for when we learned to drive—all empty; but great for biking and doing trick. Beyond the parking lot as I said was the then minor league baseball, but it was as close to major league as I could imagine. There were also the Farmer's Market, what was then the Rams football stadium, which held other events such as stock car or midget car races or Boy Scout Jamborees.  The lots were left fallow most of the time but once the Ringling Brothers Circus set up right behind our  house almost.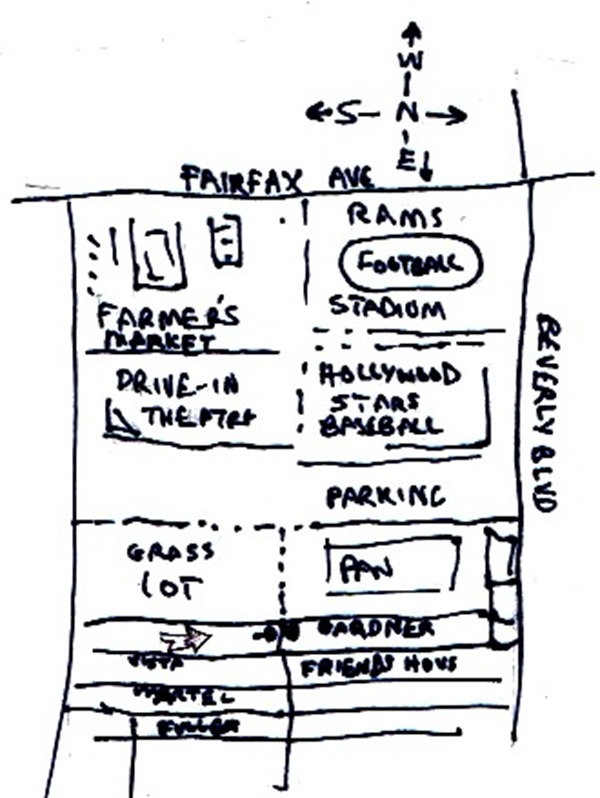 Is that paradise or what?