Words and Images from the Mind of Adam Blatner
Elf-Origins
Originally posted on December 18, 2013
In a story told by Cyrano de Bergerac titled "Voyage to the Moon"," illustrated by P. Craig Russell in 1991—I found it in a new age comic book among a number of rather painfully dark other stories—Cyrano relates his visit to the moon and adventures there. One element was a meeting with a being from the Sun who says: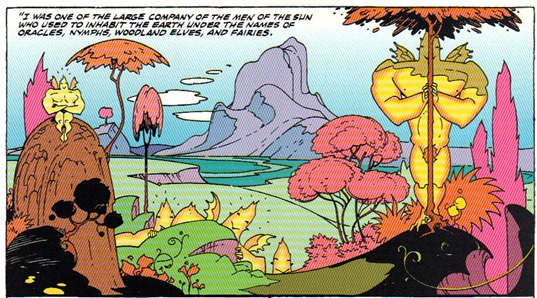 Wow! A few panels earlier he reports that in another life he was the "Daemon" who helped Socrates.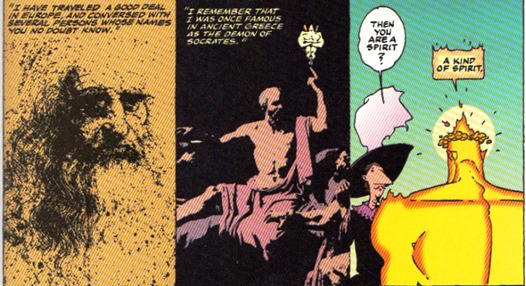 These kinds of hints drop as Grace from the Heavens Within and Without—not particularly from "above"—and remind me that we are in a time of what I call re-myth-ification. None of this is factually true, of course, yet that part of what we call "reality" that is factual is really far less than we've been taught. Love, for example, is hardly factual, and innumerable other phenomena.
So my solution is to participate in the ongoing creativeness of the cosmos, doing my thing. Of course, everyone is also, but perhaps I'm a bit more aware of the creative mind as active in all this, and of course, I'm inviting you to be also, as well as to begin to participate.