Words and Images from the Mind of Adam Blatner
Meadow Masters
Originally posted on July 5, 2013
Well, this is in the fooling-around sub-section, but it's also myth-making, or giving a poetic spin on nature. We have two big ol' trees who thrust their limbs in a gesture of "you go, kid" over the meadow. Those who project evil in the world will see these as going "boo" like Halloween monsters putting up their clutchy hands.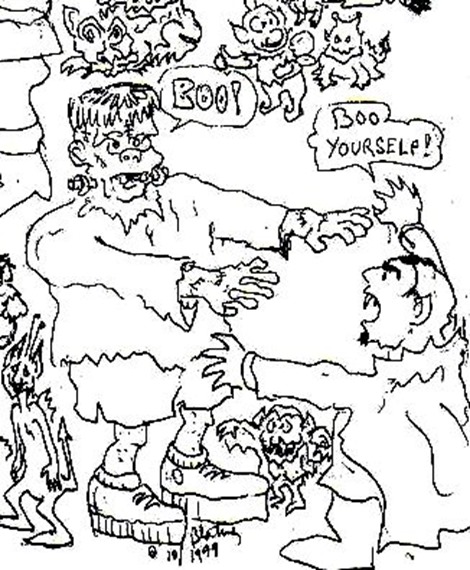 But I like these two guys. Trees, they are. They were more impressive in Winter, but here at the apex of Summer they both have little bunches of leaves at the end of their "fingers"—it confuses the gesture, or maybe extends it, showing that amid the dead death of dying, what's that little bouquet of life doing there? There's still some life in the ol' gal yet, as Mehitabel, the spunky cat says (in the humor poetry of the Archy and Mehitabel series by xxx.) (I thoroughly enjoyed these philosophical poems in my teen years, so this goes also under the category of favorite things.)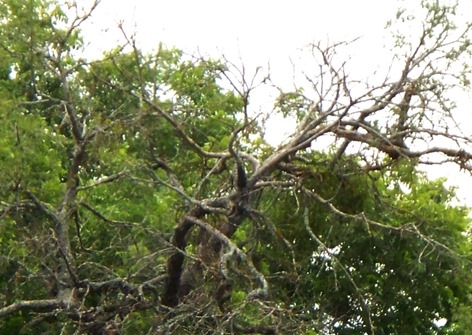 This above is on the left side back of the meadow: the mommy.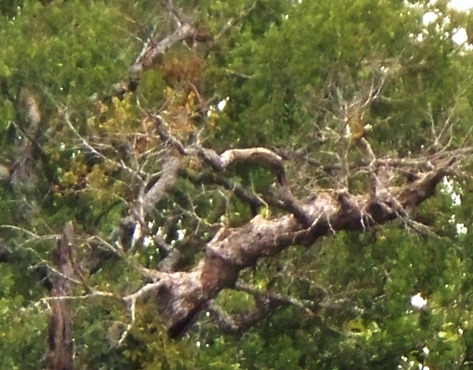 This on the right is the daddy.  I just make this stuff up. You know how kids assign gender and family roles to rocks and whatever. They guard a lovely meadow in our back yard where we see bunnies and deer and many birds and butterflies and various waves of wild flowers. Contemplating our whole meadow is a trip.
I mean, it doesn't do anything. It just sits there. It changes, imperceptibly. And it waves in the breeze. And whatever they sang about ol' man River in "Showboat"—a musical by Jerome Kern and Oscar Hammerstein II on Broadway in 1927—may be true also with ol' lady Meadow.