Words and Images from the Mind of Adam Blatner
Ease Up a Bit
Originally posted on January 29, 2011
I found these three cartoons synchronistic with a mood that hits me sometime, a delight in being casual.  Sometimes I fantasize that our beautiful Sun City community is our regal estate, though we don't bother dressing up.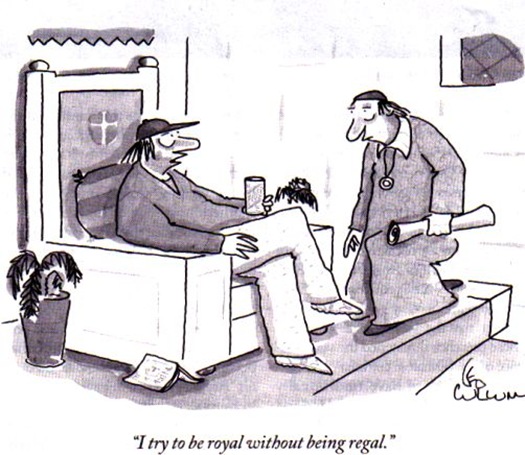 (Leo Cullum, New Yorker, Jan 17, 2011, p.43)
When I stayed at one of the Oxford colleges in 2004 for an international psychodrama   conference  they had a "deer park." I understood that some aristocrats also had these kinds of lands—and it turns out we also have our own sort of deer park right here in central Texas. I stay pleasantly active and productive, but I'm aware of the fantasy of easing off.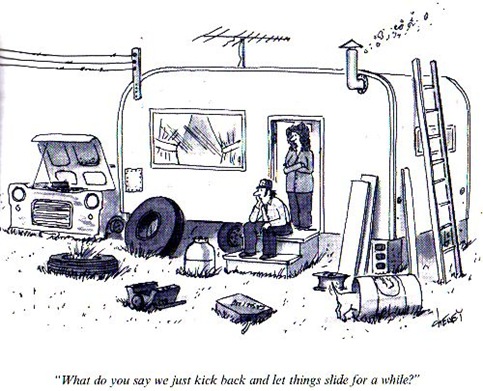 ( The above is a cartoon by Tom Cheney in a book titled The Rejection Collection (2006)
But we're also aware that one of our life challenges is that of getting rid of our treasures… –er–  junk… :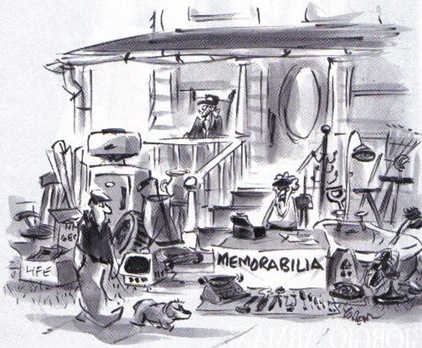 (Above: cartoon by Lee Lorenz, p.10, Feb 22, 2010, New Yorker)
So these three cartoons amused me and reflected some of the themes of growing older, more mature, more mellow, more amused by life.