Adam Blatner's Cartoons

Labyrinth VIII (by Erik Heyninchk (1952), an artist who expresses my intuition of the quality of the Oversoul Realm and its artistic complexity)


Some of my 2007 mandalas have been posted. I've also creating some mandala coloring books in case you want to buy them!.

To see a kind of funny self-portrait of me and some of my characters, click here.



Most of my Christmas Holiday cartoon-doodles, 1979 - 2010

, with pages and pages of mandalas, intricate drawings, and fun for analysis and just mind-boggle play

Cartoons I did while attending the University of California, Berkeley
Miss You

cartoons I did while attending the University of California (San Francisco) Medical School 1959-1963
.

Also, click here for an explanation of the mandala-drawings I send out with my cartoon-doodles.

Snrk, the garden troll, reminds us:
There is another realm of being
-- accessible only by imagination --
in which the magnificent and
amazing are commonplace.
Come and visit this realm!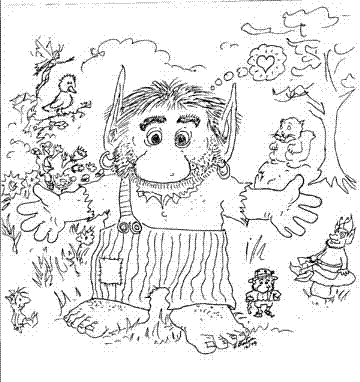 This is a Valentine version of the Shree Yantra,
a meditative diagram derived from the domain of
contemplative Tantric Yoga. The triangles
represent the interplay of the downward-
flowing evolutionary or manifesting cosmic energy
and the upward-unfolding involutionary process
of deepening awareness of the spiritual source.